Rolfing® Haarlem & Laren
Rolfers™ work in a holistic way, hands-on, re-organising the body-wide facial system. By releasing holding patterns in the fascial system, the body regains its flexibility and freedom of movement and is allowed to find a better balance in the field of Gravity
Make a booking
Read more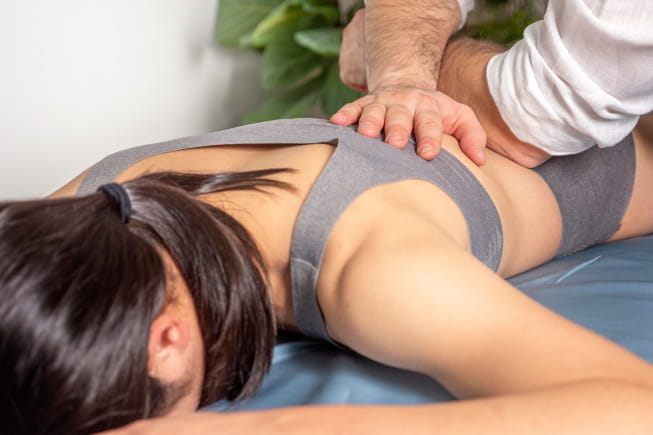 What to expect in a Rolfing® session?
Every Rolfing® session lasts between one and one and a half hours. To gain a better understand of your structure and way of functioning, we usually start with a short analysis of how the client stands, walks and sits. We work mainly on a massage table where you lie relaxed and the Rolfer™ works with his hands on the client's body by applying sensitive and precise pressure to specific areas of your body. Rolfers work with a spectrum of touch, whose quality varies from gentle to deep and intense.
Read more
Rolfing® SI can have a positive effect on
Lower back pain, overcoming bad postural habbit, chronic pain, releasing stress related stiffness, sciatica, hip pain, frozen shoulder, RSI, general stiffness, carpal tunnel syndrom, lack of mobility, burn out, post operative pain, headaches, temporomandibular joint dysfunction (TMJ), neck pain, scoliosis, tension release following trauma
Read more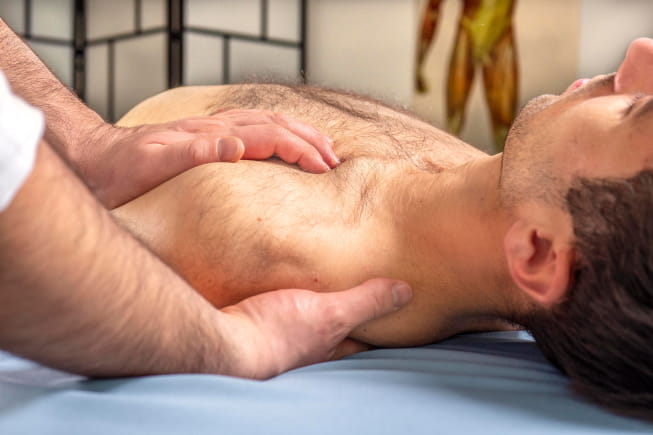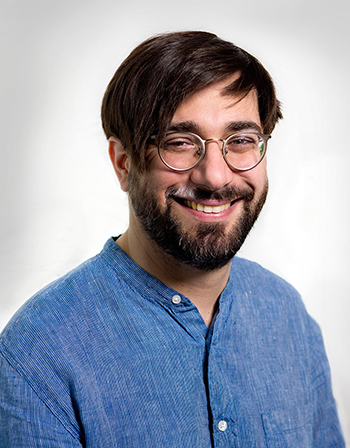 About Kostas Stavridis
I was born and raised in Larissa, Greece in 1982. I have always felt a deep desire to help people and this was originally expressed by my interest in and love for cooking which led me to become a chef. I very quickly became fascinated with the healing properties of food and the healing process of people. During my journey of self-discovery I came to Reiki through my Aikido practice in 2008. From that point on I became very involved in holistic ways of healing and soon after I became aware of my desire to utilise my hands more actively in healing. At the same time I got fascinated by the practice of bodywork. In 2016 I came across Rolfing® Structural Integration and very quickly experienced the method's benefits. In 2017 I joined the Spectrum Rolfing Seminar and in 2018 I finished my training as a certified Rolfer™ at the European Rolfing Association in Munich. I have been practicing in the Netherlands ever since.
Read more
Contact
Don't hesitate to contact me for more information or to make a booking.
Address :



Haarlem Centrum




Fysio van Ham




Prinsen Bolwerk 5




2011 MA Haarlem





Laren




Fysio Van Straten




Heideveldweg 12




1251 XN Laren




(navigation address: Caliskamp 5)




Phone:+31(0)624645889




E-mail:rolfing@iyasu.nl



Privacy & Cookies: This site uses cookies. By continuing to use this website, you agree to their use.
To find out more, including how to control cookies, see here:
Cookie Policy